Mark Your Calendars! Summer Reading Club 2019 | Events & Programs
See our calendar for a full listing of events
Kids can register starting on June 8!
A Universe of Stories @ Marion Public Library
June 8 @ 10 AM - Kickoff Event: Living On Another World | Armstrong Air & Space Museum

June 20 - The Spoon Man Presents: Reading is Out of This World!
- @ Caledonia 11 AM
- @ Main 1 PM
- @ Prospect 3 PM
July 13 @ 10 AM - Dr. Dave and the Whiz Bang Science Show! The Science and History of Flight
July 17 @ 2 PM - Didgeridoo Down Under
July 27 @ 10 AM - Summer Reading Club Finale Party!
Summer at Marion Public Library will once again overflow with fun for kids and families.  The Library continues its annual Summer Reading Club program for the 91st year, which kicks off on Saturday, June 8th and goes through July 27th.  Each summer the Library encourages kids to stay engaged in reading and learning while school is out by offering incentives to readers and ramping up community programming.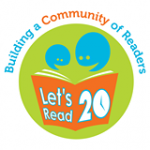 Recent research confirms the existence of the "Summer Slide", or the tendency for students to lose some of the learning gains they've made over the previous school year.  Kids can lose up to 2 months of gains over a summer, which accumulate each year, and can put the student far behind their peers by middle school.  Thankfully, the fix is simple (but not always easy) —get kids reading and participating in mentally stimulating activities for part of their time away from school.
Community support for this year's Summer Reading Club continues the recent trend of increased grants and donations for the program.  In addition to the many long-time donors of coupons and other incentives used as prizes for participants, the Marion Star, through the Gannett Foundation, and the Marion Rotary Club Foundation awarded the Library with grants to provide incredible family events and programs this summer.  The first of these will be the kickoff event planned for Saturday, June 8th at 10am with the Armstrong Air & Space Museum visiting the Library.  The theme for this year's Summer Reading Club is "A Universe of Stories", which will focus on space, astronomy, and other worlds.
On June 20th, the Spoon Man will make the rounds at several of the Library's locations throughout the county; presenting Reading is Out of This World, a hilarious and interactive musical comedy.  Show times will be at 11 a.m. at the Caledonia Branch, 1 p.m. at the Main Branch in Marion, and 3 p.m. at the Prospect Branch.
July 13th at 10 a.m. will see science educator and entertainer Dr. Dave and the Whiz Bang Science Show.  His program, The Science and History of Flight, will use live experiments to walk kids through the major advances in flight, from balloons and propellers to space and beyond.
Kids and families can experience a unique blend of Australian music, culture, puppetry, comedy, and storytelling on July 17th at 2 p.m., when Didgeridoo Down Under comes to town.  The didgeridoo, an instrument played by Aboriginal Australians for over 1,500 years, is the featured centerpiece of this program combining celestial surprises with intergalactic storytelling.
Summer Reading Club will wrap things up Saturday, July 27th with a Finale Block Party from 10 a.m. until noon and will feature bounce houses, games, food, and fun.  Prize drawings will take place at noon and kids must submit their reading logs and have at least 10 hours of summer reading to be eligible to win.  The grand prize is 4 tickets to King's Island.
Summer Reading Club features incentives for kids who keep track of their reading over the summer, with prizes earned when they hit certain reading milestones.  Thousands of reading hours have been logged in each previous summer and community partnerships are pegged as an important reason for the program's success.
***
Special thank you to The Marion Star via The Gannett Foundation, and to the Marion Rotary Club Foundation for their support of Marion Public Library's 2019 Summer Reading Club!